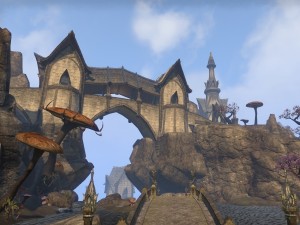 OVERVIEW
The Elder Scrolls Online: Tamriel Unlimited v2.0.10 is an incremental patch that fixes a few issues with quests, gameplay, and also adjusts some grouping rules within Veteran Ranks. The size of this patch is approximately 2.6GB for English and French, and just under 1GB for German.

FIXES & IMPROVEMENTS
Combat & Gameplay
General
Grouped Veteran Rank player characters of any level will now receive both experience and loot credit, regardless of their contribution.
Exploration & Itemization
General
Fixed an issue where The Master's Dagger weapon damage enchantment wasn't applying. We also fixed an issue where the damage bonus from Twin Slashes would only be applied once when two daggers were equipped.
Achievements
The Darkshade Caverns Vanquisher achievement will now be properly awarded after killing the Transmuted Hive Lord.
Quests & Zones
Auridon
Sever All Ties: Completing the brazier puzzle will no longer block quest progression from group members who are standing nearby.
Deshaan
Skorjan Cloudstomper and Tilu Darethi in Deshaan will no longer respawn instantly after being killed.
Khenarthi's Roost
Sheep in Khenarthi's Roost will now return to their peacefully innocent grazing patterns after a reasonable time has passed from being killed.
UI
Grouping Tool
Fixed an issue where normal Dragonstar Arena groups were not being formed through the Grouping Tool.
You will now be grouped with other Veteran Rank player characters within 5 Veteran Ranks when using the Grouping Tool.