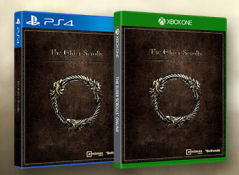 Zenimax have broken the radio silence regarding the console release of ESO. At this point it shouldn't be a big surprise that the ESO console release is delayed. A support post estimated the delay to be around 6 months.
Another interesting bit of information is that players who own the PC/Mac version of the game by the end of June will be able to get the console version for $20.
The price will include the full digital version of the game + 30 days of game time, as well as the ability to transfer your existing characters from PC/Mac to Xbox One/PS4.
It is a pretty good deal for those who want to get their hands on ESO as soon as possible, but who would rather play it on consoles instead. Those players could buy ESO on PC now and later pay $20 to make the switch to consoles. This change also allows you to continue from where you left – you'd not have to start a new character from scratch.