Weekly Tamriel Journal ESO News Round-up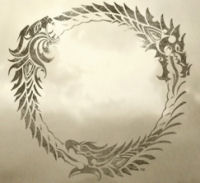 In the Round-up:  •  VR Armor Aesthetics Fix  •  Regular EU Maintenance Times Changed  •  Missing Achievements to be Fixed Retroactively  •  Nightblade Responsiveness & Ability Tweaks •  Weapon Swap Fix  •
VR Armor Aesthetics to be Fixed

It has been confirmed that many of the upgraded Veteran Rank Armor pieces don't match their intended look. Instead, they're currently appearing as lower level armor.
Good news, everyone! We actually found an issue with the Veteran Rank gear which was, indeed, making them appear like low-level armor. This will be fixed in our next patch.
Regular EU Maintenance Times Changed

The regular ESO maintenance times for the EU megaserver have been changed due to player feedback.
European Megaserver Maintenances
Tuesdays at 4:00am CEST (3:00am BST)
Fridays at 4:00am CEST (3:00am BST)
Missing Achievements to be Fixed Retroactively

Shadowfen Quest achievement and some other achievements will be fixed in the near future. Players will receive previously missing achievements retroactively.
Nightblade & Weapon Swap Tweaks

Nightblade – We have many fixes coming to the Nightblade in our next patch, including fixes to abilities and passives that weren't working properly, and adjusting the responsiveness in high-intensity combat. We'll continue to monitor the Nightblade after we push these fixes live.
Weapon Swapping – We've seen your feedback that weapon swapping lags during combat, and we are currently testing a fix that significantly improves the responsiveness. As this is caused by a number of different factors, we want to be confident in the change before pushing it live.
Tamriel Journal Updates of the Week
Links & Videos

ESO on Consoles – Update (elderscrollsonline.com)
Ask us Anything: Variety Pack 14 (elderscrollsonline.com)
Craglorn Interview with Rich Lambert (tamrielfoundry.com)
Tweets
In our excitement, we mistakenly tweeted earlier that Craglorn is coming tomorrow when it is not. Our sincere apologies for the confusion!

— Elder Scrolls Online (@TESOnline) May 11, 2014